- Take command of a Resistance X-wing or two First Order TIE fighters with The Force Awakens™ Core Set for the X-Wing™ Miniatures Game!
- The X-Wing Second Edition Core Set contains two TIE/ln fighter miniatures and one T-65 X-wing miniature, along with all of the maneuver templates, dials, cards, dice, and rules that you need to play the game.
Out of Stock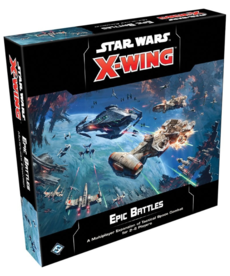 -20%
- Broaden the possibilities of your Star Wars X-Wing games with the Epic Battles Multiplayer Expansion!